Alice Marshall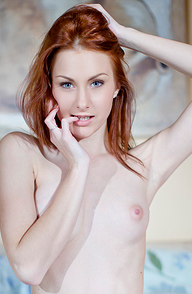 Country:
Age:
Hair color:
Height:
Boobos:
Russian Federation
23 Years old
Auburn
173 cm - 5 feet and 8 inches
Natural boobs
"Alice is a beautiful redhead with blue eyes that will simply take your breath away. Small titties and delicate ass, translucent skin and pretty figure, she is an adorable babe! She was curious what the life of an adult entertainer could bring her and what she could learn. She's rather a romantic person and she likes best the soft sex scenes. She likes rather to be submissive but she is not into extreme stuff. "
Photo sets:
See more of Alice Marshall:
Subspaceland movies
Unlock!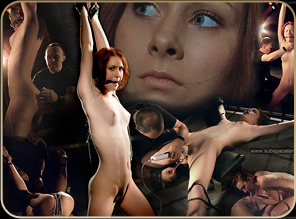 Submissive girl with ball-gag and immobilized, is intensely whipped in a bdsm fetish game. Legs spread and ropes tied, her hungry pussy is spanked and tormented ...